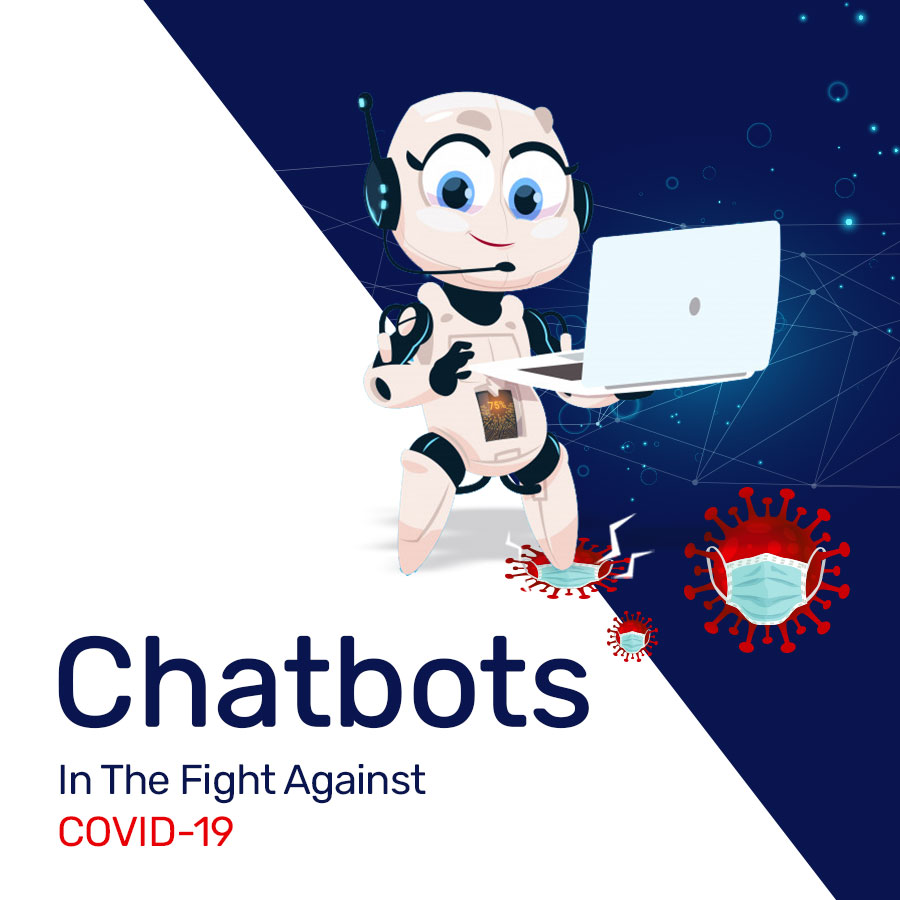 Application Development
How Chatbot Is Helping To Fight Coronavirus Pandemic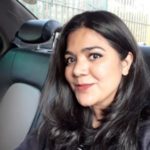 Today, the entire world is struggling with the outbreak of the Covid-19 pandemic and its impact on individuals. With more than 5 million cases and 3 lac+ death counts, the globe is still in the lack of COVID Vaccine. Scientists around the world are trying harder to find an early solution. But in this whole, one thing is working right i.e. Chatbot.
Chatbots equipped with AI, NLP, and Machine learning capabilities helping people to remain updated with latest Coronavirus updates, COVID new cases, recoveries, and the latest research delivered by the health organizations like WHO (World Health Organization) and CDC (Centers For Disease Control And Prevention) to how to prevent and remain safe during this crisis. These health units are leveraging Chatbots to ensure and deliver seamless and accurate information to the users.
So, you can see, how Chatbots are emerging and playing a crucial role in this hardcore time. Utilizing these Chatbots, people are getting vigilant about updated information, prevention to be followed, and self-diagnosing the COVID-19 symptoms.
As per The New York Times, Among the major countries, US COVID cases alone reach more than 1.5 million and the death count is nearly 90 thousand – the highest troll across the world. Chatbots in healthcare units are helping people to save their lives. Even various private healthcare units are also taking recourse of Chatbots. They have launched Chatbots just to aware people of this pandemic situation and enabling them to perform self-diagnosing for COVID-19 by just answering a series of questions coded and programmed in the Chatbot.
Let's know in brief how Chatbots are fighting against COVID-19 and helping the healthcare industries to spread useful information or awareness among the users.
Useful To Handle COVID-19 Outbreak
Considering the increasing impact of the Coronavirus outbreak, we cannot deny the steadily rising pressure on major health units and individuals. Hospitals across the world need to serve & treat more patients, render information or updates to individuals, and invest more effort than ever before.
AI Chatbots have been simplifying the healthcare system for several years and during this tough time-zone, everyone from the healthcare sector to other sectors is becoming incumbent on AI Chatbots just to deliver right and timely information to the individuals.
Prior too, these Chatbots helped the research organizations and scientists to learn more about the virus, their harmful effects, and how to overcome them. Major health organizations are already utilizing Chatbots to reduce their staff's workload and to focus on treating the patients efficiently.
Timely Information Dissemination
During a pandemic, people are not aware of how to deal with the situation and how to adopt prevention to remain safe. In the lack of the right information, it can enhance the risk of infection. Even relying on misleading posts on social media can be a harmful deal for anyone as there could be multiple answers for a single question which does not sound good.
On the other hand, Chatbot provides the right information fetched from the right sources which are coded and implemented carefully to serve timely and reliable information to the people. Moreover, Chatbots provides a single answer from credible sources to most of the questions.
Hence, it decreases the spread of misinformation, rumors, etc, and helps people with the right and useful information at the right time to stay safe. Chatbots eliminate the burden of healthcare institutions and can enable people to ensure the self-assessment of symptoms which can reduce rushing to a hospital in minor symptoms. Hence, Chatbot is truly helping to fight against Corona by just making aware, answering people to their related queries, and suggesting them about what to do & what not to do.
Symptom Monitoring & Self Diagnosing
It is crucial to know during this pandemic how and where infections are spreading for both the individuals and healthcare institutions to ensure control, prevention, and to avoid getting sick. Such information can also help the hospitals and government research organizations to increase the capacity of testing kits as well as plan social interventions like closing the business hubs, educational institutions, malls & markets, etc.
Chatbots are designed for screening the symptoms and ensuring self-diagnosing by matching their current symptoms with the pandemic as well as to aware people about following the safety parameters just to remain safe and uninfected. Leveraging this, health units and medical authorities can take advantage as they can focus more on treating the infected people rather than investing their time merely in diagnosing the normal people.
Moreover, people are more likely to disclose their personal information to Chatbots rather than a human facility. Hence, various healthcare and government organizations like WHO, CDC, etc, even major corporations like Apple, Microsoft, Amazon, Facebook, etc. have launched COVID-19 focused Chatbots and increased the accessibility to help millions of users across the world.
Lifestyle Change Support
As per WHO, a behavioral change is suggested like washing hands, maintaining social distancing, etc. and the same is suggested by the Chatbots. Obviously, everything cannot be broadcasted or spoken loudly. Utilizing Chatbots, people can attain relevant and actionable information to adopt and implement just to rescue their life.
Chatbots can disseminate the right and in-depth information to the users seeking step-by-step instructions or to avail of the relevant tips & tricks to remain uninfected. Even Chatbots are helping people at discharge with additional health information in hospitals. Major leaders like Apple, Amazon, and Google are supporting behavioral change by linking users to third-party voice-based Chatbots.
Reinforcement To Mental Health
During this pandemic, people are getting afraid and gaining stress while staying at home. Well, many organizations especially the IT, Food, and drug sectors are surviving during this global tough time. People are ensuring corporate activities by work from home approach while people from other sectors are in the lack of a job or getting bored. Such things are affecting the mental health of worldwide people.
Again, Chatbot is playing a vital role by releasing stress and anxiety by giving relevant and useful information. Since there is a lack of facilitation for psychological harm of isolation, hence, many of the psychologists are treating such people using Chatbots and ensuring freedom from stress and mental conditions generated during this outbreak.
Chatbots designed and deployed while keeping this matter seriously and genuinely can help and strengthen the users' mental health. It can even downgrade the harm of pandemic allied isolation, depression, and trauma. Thus, Chatbots are also able to lessen the mental health symptoms and this is the reason why every major brand is leveraging AI Chatbot development and integrating Chatbots in their existing system to render timely and useful information to their users throughout the globe
Challenges To Overcome
Chatbots can be a healing deal during a pandemic but several challenges take place while disseminating information, symptom monitoring, mental-health support, and behavior change. Delivering reliable information is truly critical as a Chatbot developer or Chatbot development company, hence, they should ensure compatibility between local and global authorities. The information should be resourced from the global authorities while ensuring the coordination with local or regional authorities.
Chatbot also demonstrates its limitations as it is more useful in rendering the prevention and behavioral change knowledge. Although these bots are assisting people to remain safe by simply adhering to the safety tips and tricks, still they exhibit their limitations in terms of detecting and responding to health crises.
---
Final Words
From health units to corporates everything one is serving the reliable and relevant information to the users across geolocations by deploying Chatbots so as everyone can fight against COVID-19. If Chatbots are designed and deployed effectively, it can prevent from disseminating misinformation, ensure behavioral change to limit infection, aid in diagnosing symptoms and lessen the mental health impact during the pandemic.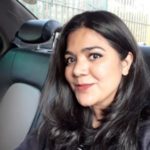 ABOUT AUTHOR
Poonam Singh
Poonam Singh as a Senior Technical Content Writer at Infoxen vouches on simplifying technical complexities of enterprises by curating crisp, technically sound & ready-to-implement software solutions in the form of well-researched writeups. She treasures her idle time by keeping herself well read about dominant web technologies & their implementation.