About The
Technology
With a competent team of Python developers, Infoxen - a Python development company deploys highly astounding websites and mobile applications from SMBs to large-scale enterprises. Exhibiting the core infrastructural lacks and considering modern tactics, we provide robust, cost-effective, and scalable Python development solutions to the enterprises to streamline their working efficiency, trigger operational effectiveness, and eventually attract new business opportunities while driving esteemed customers. Our high-end experts work toward building a roadmap for your business goals and to impact stimulating your sustainable growth.


Infoxen has a strong potential to undertake the most complex projects and comprises a proficient team of UI designers, developers, and quality assurance experts to work collaboratively in a sturdy manner. Applying the cutting-edge methodology, adhering to the agile approach, and leveraging our hardcore expertise in Python development, we develop strategic enterprise websites, mobile applications, and CMS solutions to transform your digital presence which in turn to encourage your customer engagement and profit-maximizing opportunities.


We act as a global market leader and believe to render bonzer quality solutions to our overseas clients. We value your time, project investment, and your business objectives that are incumbent on the level of delivery experience we provide. Contemplating your pain areas, our Python development services are designed and offered tailored to your specific business needs and anticipations while taking care of your security concerns and business values ahead. Our Python Developers develop and deploy result-oriented and long-term impacting enterprise solutions.

Custom Web & App Development Leveraging Python development capabilities, advanced methodologies, and modern implementation tactics, our Python experts deploy process-oriented, highly scalable, and efficiency-driven desktop, web, and app solutions customized and configured as per your specific domain you deal with.

Python CMS Development Signifying your unique operational processes, customer dealing, selling behavior and more, we develop powerful, feature-packed, secure & efficient Python-based CMS solutions to seamlessly manage your data and streamline your operational processes which in turn to drive effective and productive results.

Migration & Upgradation Services We support companies to seamlessly perform a gradual migration to the Python framework. We comprehend your data privacy and vitality and hence, we perform secure and reliable migration while rescuing your data confidentiality without compelling your workforce to struggle and adopt the newly transformed platform using hard-core efforts.

Enterprise-Oriented Solutions We have years of domain expertise and varied industry exposure to build robust, scalable, and high performing websites, mobile apps, gaming solutions, Chatbots, desktop software and more using advanced Python development strategies and modern methodologies ensuring sublime results with maximized outcomes.
Services
Python development & customization
Seamless CMS & e-commerce development
End-to-end enterprise-driven development
Integration with third-party platforms
Dynamic websites & responsive applications
Industries We Cater
Rendering a bonzer solution for each industry can be a worthwhile deal. We deploy solutions fulfilling the separate industrial needs.
Winning Segment
This is how we contributed and rendered our hard-core efforts while ensuring substantial project success. Have a significant glimpse of our work:
View All
Willing To Convert Your Idea Into Reality! Leave Your Words Here.
A healthy conversation can reveal business values & futuristic goals. Combining our expertise and your vision can truly make a difference. So, let's connect, share, and collaborate in various flexible ways.
Your input is our appreciation and navigating you in the right direction is our responsibility.
Hire Us
Outsource Our Python Developers Suited To Your Specific Hiring Needs And Unique Requirements.

+1-408-878-6816

ask@infoxen.com

Follow US
Hire us
Staff Augmentation Or Consulting Services

What Is Better?
Staff Augmentation
Infoxen bridges the gap between the dedicated resources and organizations seeking for a dedicated pool of experts to work on a specific project requirement basis. Enterprises can avail our expert resources at cost-effective rates as per their flexibility to initiate working on their project
Preventive
Options
Personalized
Approach
Product
Expertise
Professionals
Proactive
Advice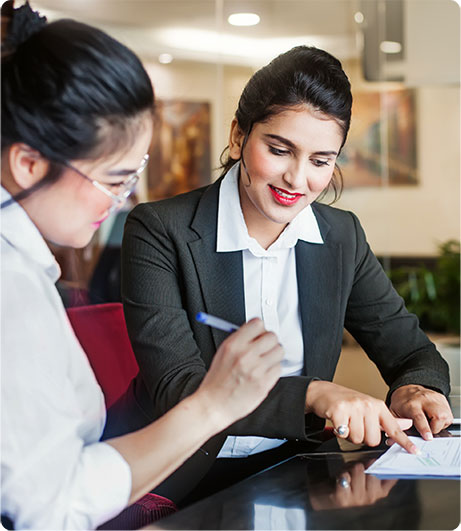 Consulting Services
Our consulting services are designed to conclude domain experts in your existing team to carry out your long-term projects or business deals. We can equip enterprises with certified professionals & industry experts to fulfill their staffing needs contemplating their unique business requirements.
Cost
Effectiveness
Flexibility
Control
Lower
Risk
Counter Acting
Attrition
FAQ
Mysteries Solved
Let's Conclude More
Willing to grab more information?
These FAQs can help you to make a worthwhile decision to move ahead!
Can you use Python to build an app?
es, we have an adept team of Python developers to build smart-equipped, rich-navigational, and high-performing Python-based apps, web apps, and desktop apps. Using Python, we craft highly customized apps for our clients that deliver an immersive experience for your users.

To know how it works, you can simply leave your query or share your project requirement at ask@infoxen.com

Can you guarantee time-bound results?
Of course, we can guarantee time-bound results. In fact, we work applying this strategy for every project we undertake while ensuring the quality assurance of application or web solution. We also understand your security concerns; hence, we never disclose your crucial data and even never re-use your code. As a Python development company, we believe in adhering to the strict working policies and discipline favoring our clients' substantial necessities.

To hire Python developers from us, you can simply leave your requirement at ask@infoxen.com, one of our techno-functional will be aligned with you shortly.


Will the hired python developer work dedicated only to me?
When it comes to hiring our Python developer, he/she will demonstrate their full dedication to your project. Moreover, they are monitored by a team lead and project manager on a steady basis to ensure that your project is getting developed in a timely manner.

You can even ensure your regular engagement with the hired programmer and can get the necessitated things developed and implemented as per your personalized exigency. Still, if you have any doubt, just contact our consulting representative at ask@infoxen.com,


Is Python a good choice for Web development?
Yes absolutely, Python is becoming popular among the programmers and industries where its products are being used. Python is not merely used in developing websites even in machine learning and data science too. So you can see how it is being leveraged as an emerging technology. Hence, Python can be considered a good choice for web development as it will open an opportunity for future advancement or enhancement.

Further, you can always write to us to avail of our Python development services.

Do you use any project management tools?
Certainly, we take recourse of Asana, Slack, Trello, Basecamp, and Jira project management tools to ensure effective tracking, monitoring, and end-to-end project management. If you want to know more, just email us, we are here to listen to you.