About The
Technology
Infoxen is the most acclaimed Java development service provider comprising the team of Java J2EE and J2ME experts to develop feature enriched Java mobile apps and to perform efficient Java web development. Our java development services are designed and embedded to personalize your enterprise configurations and streamline your working efficiency. We equip result-oriented and context-driven solutions imbibing the right process, methodology, and optimum quality practices while undertaking your timely delivery concerns.

After perceiving, evaluating, and analyzing your core requirement, we develop highly equipped enterprise solutions from enterprise applications, desktop software, seamless websites, to sleek & intuitive CMS solutions simplifying your day-to-day requirements, encouraging our customer management, and transforming your operational navigation. Our Java developers develop and render customized, scalable, and enterprise-driven infrastructural solutions to imbibe new business heights while ensuring strategic and sustainable business growth.

When you hire a Java development company, you may have a number of expectations in your mind that you are willing to embrace and implement to ensure effectiveness. Our Java development agency encompasses a team of proficient Java Developers, highly-skilled UI designers, and quality assured testers & analysts to perform and implement as per our client's strategic exigencies. We can also ensure a market evaluation and digital transformation practices to penetrate high and to enlarge market value.


Custom Java Development Applying the collaborative and integrated approach, we build Java apps and web solutions fulfilling the distinct needs of startups & mid-sized or large-scale companies. We deploy robust, secure & scalable java apps, websites, and CMS solutions for varied sectors such as retail, healthcare, IT, finance, telecommunication and more.

Enterprise Java Development Our proficient java developers collaboratively work with the designing & digital team to deploy high-end Java mobile apps and end-to-end web solutions imbibing the infrastructural need, market behest, and encouraging the operational practices to enlarge high effectively and consistently.

Java Migration Service Our industry experts drive data migration without disturbing your current operational processes and without giving excess burden to your employees. Ensuring your data security and reliability, we migrate your business platform to the Java framework embracing the futuristic need to promote prolific organizational growth.

Java Maintenance & Support Our maintenance & support services are designed to seamlessly run Java-based applications impacting the businesses to accomplish desired business goals and increase market outreach. Through our 24/7 support & maintenance services, we ensure an uninterrupted and smoother workflow in your organization.
Services
Re-usable, portable, cross-platform products
User-engaging and easy-to-navigate applications
Powerful, lightweight, and secure web applications
Extensible plugin development and integrations
Enterprise specific web, app, and CMS solutions
Industries We Cater
Rendering a bonzer solution for each industry can be a worthwhile deal. We deploy solutions fulfilling the separate industrial needs.
Past Work Demonstration
This is how we demonstrate our expertise and core values in our work. Our work tells the story of our dedicated efforts, passionate mindset, and optimum engagement.
View All
Willing To Convert Your Idea Into Reality! Leave Your Words Here.
A healthy conversation can reveal business values & futuristic goals. Combining our expertise and your vision can truly make a difference. So, let's connect, share, and collaborate in various flexible ways.
Your input is our appreciation and navigating you in the right direction is our responsibility.
Hire Us
Hire Java Developers As Per Your Flexible, Pick-Time Or Hourly Need.

+1-408-878-6816

ask@infoxen.com

Follow US
Hire us
Staff Augmentation Or Consulting Services

What Is Better?
Staff Augmentation
Infoxen bridges the gap between the dedicated resources and organizations seeking for a dedicated pool of experts to work on a specific project requirement basis. Enterprises can avail our expert resources at cost-effective rates as per their flexibility to initiate working on their project
Preventive
Options
Personalized
Approach
Product
Expertise
Professionals
Proactive
Advice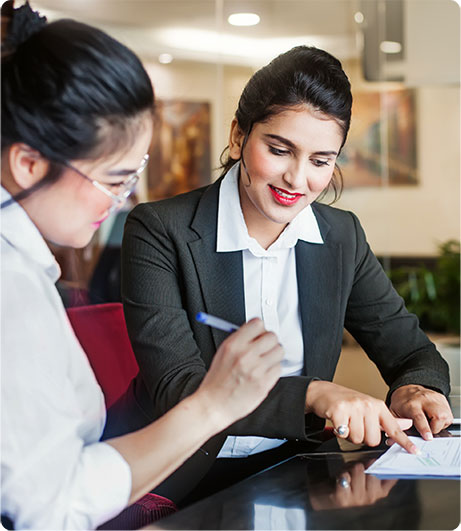 Consulting Services
Our consulting services are designed to conclude domain experts in your existing team to carry out your long-term projects or business deals. We can equip enterprises with certified professionals & industry experts to fulfill their staffing needs contemplating their unique business requirements.
Cost
Effectiveness
Flexibility
Control
Lower
Risk
Counter Acting
Attrition
FAQ
Mysteries Solved
Let's Conclude More
Willing to grab more information?
These FAQs can help you to make a worthwhile decision to move ahead!
Will I be able to choose my preferred Java developer?
Yes, we have multiple Java Development Experts with long-years of expertise to work on your project. All are competent enough with plenty of dedication towards work. Still, when you make a final decision of hiring our java programmer, you can anytime choose your preferred one as well as can ensure your evolvement on steady bases using various professional communication networks such Skype etc.,

What are Java applications?
Java is a kind of programming language that is used to build stunning, rich-functional, and highly secured applications, websites, desktop software, embedded systems and more. When it comes to hiring our Java development services, we can design, develop, and deploy Java applications with rich functionality, rich compatibility, and robust security-enabled as we leverage SQL injection techniques to secure your web and desktop applications from hackers or unauthorized attacks. To grab more about Java applications, write to us at ask@infoxen.com
What are some innovative and useful Java project ideas?
Java is the highly secured platform to build robust and sustainable applications, system software, and desktop solutions a few names to give. Using Java, there are affluent innovative and useful project ideas to develop and deploy.

At Infoxen, we can develop amazing Java solutions helping your business to strategize and streamline your operational navigation. The most innovative and useful solutions imbibe secure database management system, library management system, billing management software, and various enterprise development solutions.

To know more or to carry out your Java project development needs, hire a Java development company with ample expertise and abundant experience or outsource your java project requirement. In addition, you can always count on Infoxen that delivers optimum java solutions addressing your core enterprise goals to shape your enterprise's structure

What is the best tool for Java development?
Well, there are multiple tools available for Java development, few of them are Eclipse, NetBeans, JDK (Java Development Kit), JUnit, Apache ANT and more. To grab more information about what tool we make use and leverage and how we develop innovative solutions, ensure your outreach at ask@infoxen.com

How much does Java development cost?
Usually, when you outsource our Java development services, our Java development cost is $20 onwards. Rest, incumbent on your customized application requirement; the more you avail customization and integration, the more your costing gets increased.

So, if you have a Java project that you want to give in trusted hands, you are at the right place. Mail us today, our techno-functional consultant will be back to you shortly.