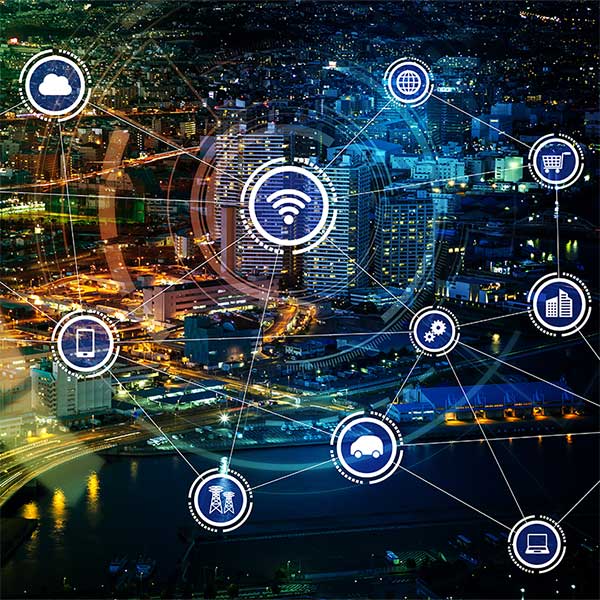 Shaping The Utility Industry With Simplified Data & Purpose-Driven Technology Solutions
Redefine Your Working Capabilities, Boost Your Customer Experience, & Cultivate The Advancement
To ensure a competent and productive deal in the utility industry, there is a genuine need to transform distribution and storage systems by bringing digital efficiency and upgrading the operational capabilities. With Infoxen, Utility and other allied industry can focus on driving breakthrough innovations and growth hacks to attain supplemental, scalable, and productive results while minimizing the total costs.

Obviously, managing the supply, demand, and flow in the utility and allied industries requisite advanced-equipped solutions to effectively and productively manage the end-to-end distribution and flow of processes while eliminating the redundancies and security concerns come across.
Our Future-Driven Solutions For Utility Industry
Our experts incorporate the right array of skill-set and years of industry expertise to build custom applications exhibiting the need for the modern utility industry and contemplating your specific distribution model.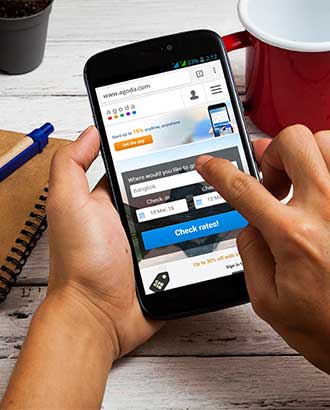 1
Mobility Solution
By perceiving the Utility allied industry requirements, we develop cross-user mobility solutions so as your application can be accessed & utilized exhibiting and fulfilling the need of users available on different devices equipped with the different operating systems. Our mobility solutions help to provide situational awareness to the operational & field service executives, manage supervisors and more which in turn impacts the entire operational practices.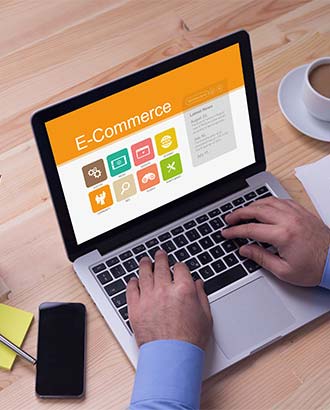 2
E-commerce Development
As you may have a different set of e-commerce processes, our experts with the right strategic expertise and domain efficiency help this industry to drive their e-commerce bustles effectively while managing their customers, order flow, payments, vendors, business partners and more. Through our e-commerce solution, Utility and allied industries such as energy, gas, fuel a few names to give can drive their e-commerce operations with maximized growth.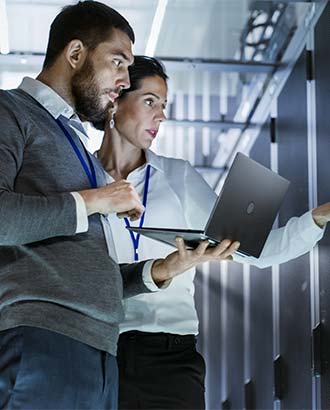 3
Cloud Solutions
To roll out your data and processes across your working infrastructure, cloud solutions can help the utility industry indeed. Embracing our cloud-based web & mobile applications and considering the customized business processes & operational flow, our cloud experts render the solution to the utility industry to bring transparency and real-time insights into the supply chain, customer data, and vendor activities while bolstering the demand planning and flow.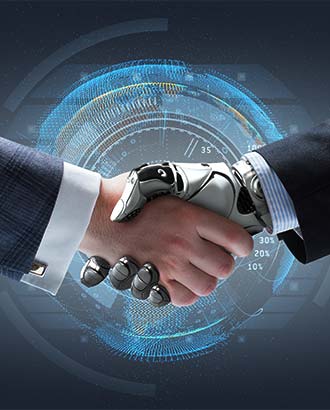 4
AI Solutions
To plan, forecast, and to reinforce your futuristic approach, we help the industry with our AI-equipped applications and desktop solutions. Our experts build such a new standard for improved customer experience and support. Implementing our hard-core expertise, we configure the system that doesn't merely support your current processes even support to make improved decisions to ensure augmented productivity ahead.
Hire Us
Planning To Impact Your Utility Business?

+1-408-878-6816

ask@infoxen.com

Follow US
Hire us
What Makes

Infoxen

Different ?
Working Toward Raising Your Industry Standard
Infoxen comprises expert minds to plan, execute, and deploy an industry-driven solution imbibing the right working methodology, correct approach, and standard coding practices. Our solution is designed to faster your processes, automate your operations, and maximize your returns while cutting down your operational costs.

Expert Solution Team Of Experts

Rich Customized Domain-Specific solution

Timely Delivery Adhere to deadlines

Client Engagement Sound Client Involvement

Data Confidentiality Strict NDA Policy

Affordable Pricing Cost-Effective Rates

Support Model Peak-Time Support
Want to know more About Us ?
Willing To Convert Your Idea Into Reality! Leave Your Words Here.
A healthy conversation can reveal business values & futuristic goals. Combining our expertise and your vision can truly make a difference. So, let's connect, share, and collaborate in various flexible ways.
Your input is our appreciation and navigating you in the right direction is our responsibility.

Delivering

Competitive Solution

With our long years of proficiency in custom & rich navigational app development, we develop and render high quality and business-driven apps helping to create future paths for the businesses
Supply Chain Management & Planning
To drive innovation in the supply chain industry requisites transparency, real-time insights, and a perfect communication model to interact, communicate, and carry out the task involved. Infoxen has depth understanding and proven experience in developing and deploying a solution to simplify and streamline the processes involved.
Education & E-learning
To attain desired business objectives and remain competitive along with sustainable results, the education industry needs to adopt the best-in-class app solution to manage customers, employees, stakeholders, and even students' data. We at Infoxen can develop the most exclusive solution to support your educational and e-learning practices while overcoming the challenges that take place ahead.
Media and Entertainment
Since media & entertainment business consists of news, events, films, radio shows, music, videos and more, driving media & entertainment business with outstanding customer engagement and sustaining their lifelong trust requisites modern software configuration or app solution. Infoxen comprises a great source, proficiency, and years of industry exposure to build and deploy the bonzer and futuristic apps to the media & entertainment industry to attain enlarge their monetary benefits.
Retail and Logistics
With steady evolution in the e-commerce industry, the retail & logistics sector is also booming accordingly. Thereby, the competitors are continuously reserving their market space and striving hard to survive and to gain a sustainable market position. So, it becomes crucial for them to take recourse of eCommerce development services from a rapidly growing application & maintenance service provider like Infoxen.
Manufacturing
Considering present market-scenario and rapidly evolving competition, manufacturers are needed to improve coordination, execution, and performance to boost efficiency & profitability. Harnessing the robust IT solutions, they need to leverage the domain-focused approach to enable & accelerate discrete & process manufacturing. Through our IT solution, we enable the manufacturing industry to monetize products, operations, and customers.
BFSI
With the continuous augmentation in customer behavior, market scenario, and rivalry of serving better to the customers in the banking industry, financial services, and insurance sector, a requisition generates for advancement in terms of mobile app development to engage and serve improved & upgraded solution to their customers in today's competitive edge to obtain customer trust, loyalty, and massive relationship with them.
Travel & Transport
Leading your business to the next level in the travel and transport industry may not be a surviving deal in the absence of an app model to engage and drive customers with efficiency and monetary benefits. With our app solution, the travel & transport industry can fill new zeal in their business, ease their customer dealing, bring transparency into organizational practices which in turn to get the most out of their investment.
Utility & Others
Obviously, leaving your competitors behind necessitates a business scenario and improved processes to drive & satisfy your employees' efforts, gratify your customer base, and modernize your entire operational practices to accomplish sustainable results. Through our remarkable apps, we assist businesses to set a benchmark in utilities allied businesses. Infoxen's team has true potential and caliber to deploy app strategies that are business-driven and cost-effective.
Blog Segment
We boost our blogs with emerging technology stuff and innovations you love. Adore the reading.