About The
Technology
Infoxen is rapidly reserving its market value as an AngularJS development company with a team of yearly experienced AngularJS developers, designers, and quality assurance experts. We help companies to reinvent their business model and restructure their industrial needs while amplifying their outcomes by Mobile App Development, simple & rich intuitive progressive web apps, aggressive desktop solutions, secure & light-weight single-page applications, and other enterprise solutions. With an Industry expert team of programmers, designers, and quality assurance professionals, we deploy business transforming solutions for your enterprise.

We act as a market leader and our team is well-equipped with AngularJS development proficiency. By deep-diving into your day-to-day operational practices and unearthing your business requirements, our AngularJS developers develop and deploy highly personalized, process-simplifying, and rich navigational enterprise solutions. Considering your business values and leveraging our expertise, we deploy innovative solutions equipped and integrated with emerging technology landscapes which would be highly strategic, scalable, and innovative.

We contemplate your business values and strategic approach to ensure fully secured and bonzer quality assured solutions for your modern enterprise. Thereby, when it comes to hiring our AngularJS development services, our programmers take care of your value proposition and timely delivery of your project. Adhering to agile working methodology and standard coding expertise, we offer remarkable AngularJS development services bolstering your end-to-end technical infrastructural needs to drive sustainability and efficiency in your business.


Custom AngularJS Development Using our extensive experience and AngularJS expertise, we develop & deploy highly customized, robust, and scalable experience for your business. Our custom AngularJS development comprises mobile apps, web apps, API development, single-page applications and more. We deliver values to your business when you hire AngularJS developers from us.

Enterprise Development Addressing your enterprise-specific requirements, we take responsibility for your end-to-end enterprise development solutions imbibed with the real-time development concept to ensure exciting user-experience via cross devices. At Infoxen, we do not just perform development, we develop an experience for your enterprise to drive innovative results.
Quality Assurance & Testing Eliminating the downtime issues, terminating the interruptions, fixing the bugs, and more, our quality assurance and testing team help enterprises to enjoy uninterrupted, faster, and digital-driven web and app experience optimized for transformed workflow supporting their business goals while maximizing the efficiency rate combined with the final conversions.

Migration & Support Our AngularJS experts perform quick and reliable migration to the AngularJS platform from your existing one. We support enterprises to efficiently adopt the changes during the migration process and reinforce their employees to grasp things gradually. Moreover, our reliable support services are offered with 24/7 efficiency to simplify and streamline your business effectiveness.
Services
Dynamic Web App Development
Custom Angular Mobile Apps
Single Page Application Development
End-To-End Enterprise Development
API & Custom Widget Development
Industries We Cater
Rendering a bonzer solution for each industry can be a worthwhile deal. We deploy solutions fulfilling the separate industrial needs.
Success Glimpse
Nothing can be attained without enthusiastic efforts. We invest valuable time, passion, and master efforts to gratify our client base.
View All
Willing To Convert Your Idea Into Reality! Leave Your Words Here.
A healthy conversation can reveal business values & futuristic goals. Combining our expertise and your vision can truly make a difference. So, let's connect, share, and collaborate in various flexible ways.
Your input is our appreciation and navigating you in the right direction is our responsibility.
Hire Us
Infoxen encompasses a team of highly competent AngularJS experts to work on most typical challenging projects to impact your enterprise's growth and scalability which is anticipated.

+1-408-878-6816

ask@infoxen.com

Follow US
Hire us
Staff Augmentation Or Consulting Services

What Is Better?
Staff Augmentation
Infoxen bridges the gap between the dedicated resources and organizations seeking for a dedicated pool of experts to work on a specific project requirement basis. Enterprises can avail our expert resources at cost-effective rates as per their flexibility to initiate working on their project
Preventive
Options
Personalized
Approach
Product
Expertise
Professionals
Proactive
Advice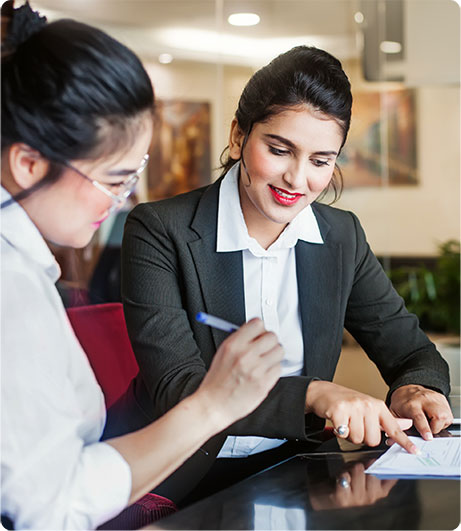 Consulting Services
Our consulting services are designed to conclude domain experts in your existing team to carry out your long-term projects or business deals. We can equip enterprises with certified professionals & industry experts to fulfill their staffing needs contemplating their unique business requirements.
Cost
Effectiveness
Flexibility
Control
Lower
Risk
Counter Acting
Attrition
FAQ
Mysteries Solved
Let's Conclude More
Willing to grab more information?
These FAQs can help you to make a worthwhile decision to move ahead!
How do I communicate & give instructions to my hired developer?
As we adhere to agile methodology, hence, you can communicate and provide instructions whenever required using professional networks like Skype and more. We also arrange regular client calls or afterward the particular module completion. So, once you hire our AngularJS developer, you can ensure regular as well as prompt communication to carry out any change, update or modification.
What kind of support can I expect from the Infoxen development team?
When you hire us, our development team demonstrates their full dedication while serving clients. We strive hard to provide reliable support to our clients and ensure quality assured work and timely delivery while following the NDA policy.

To ensure seamless and bonzer quality AngularJS development, you can promptly connect to our development team to ensure necessary changes or to exhibit the ongoing requirement. For more information on this, just connect to our consulting representative at ask@infoxen.com


Do you work on an hourly basis?
Yes we work on an hourly basis and your project estimation goes accordingly. So, if you have a project in mind and seeking to outsource developers, leave your message at ask@infoxen.com, one of our representatives will shortly connect with you.

How much does Angular development cost?
Well, for basic project requirements, we charge $20 per hour but if your project requirement comprises rich customization or advanced integration, your costing will be increased accordingly. To avail of the exact estimation or to hire AngularJS development company, connect with us today as we can be a proven choice to deal with.