Intensify The Substantial Growth Of Your Business Through Strategic Mobile Apps
To ensure sustainable market outreach and gain customer loyalty requisite releasing an app that is strategic, user-centric, and affluent. Mobile apps assist businesses to elongate their business capabilities and streamline their operational effectiveness to drive innovation.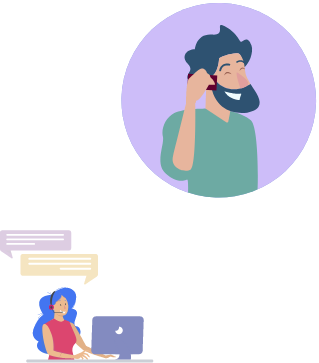 Heighten Customer
Engagement
Amplify your customer engagement to drive efficacy.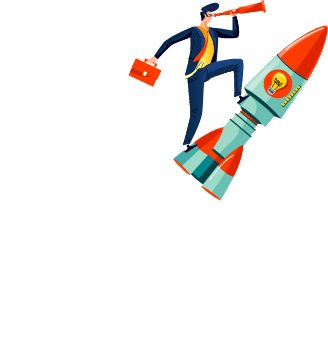 Build Brand
Awareness
Develop brand awareness to ensure better productivity ahead.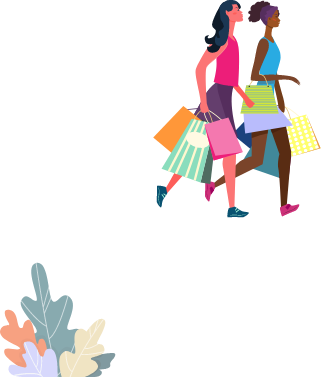 Transform The
E-commerce
Simplify your e-commerce navigation to escalate your RO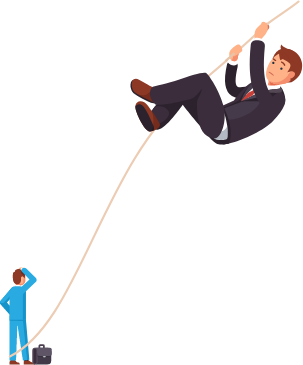 Remain
Competitive
Drive effectiveness and remain competitive among customers.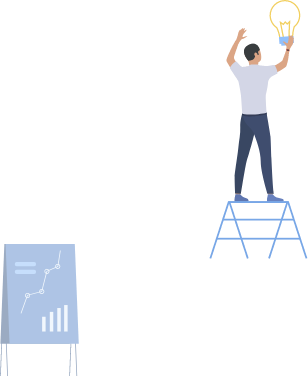 Boost Customer
loyalty
Provide value to your customers and boost their loyalty.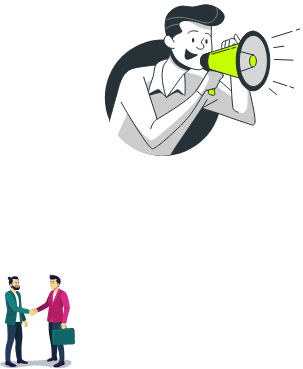 Maximize Revenue
Streams
Continuously uplift your business with maximized returns.
Through Our Mobile Apps,
We Build Experience That Matters To
Your Business
Assimilating your business objectives, your product potential, targeted audience, and scaling capabilities, Infoxen builds customer-centric and highly engaging mobile apps to maximize your returns and reinforce your productivity levels. We are a rapidly transforming mobile AI apps development company aimed to transform today's businesses through our innovative apps.

Embracing the right talent, years of expertise, and exposure to diverse industry solutions, we design, develop, and deploy the apps gratifying your core business context and encouraging your subsequent goals. Our team comprises qualified developers with multi-years of grasp in handling the most complex and challenging mobile AI app development projects.

Our mobile app development services are designed to deploy an optimum approach for your app. Experts at Infoxen develop steller and flawless apps leveraging agile development methodology and standard coding proficiency equipped with design patterns. To ensure seamless functionality and uninterrupted navigation, we imbibe unit testing in the entire development process.

Intensify The Substantial Growth Of Your Business Through Strategic Mobile Apps
Upraise Your Business Level Through Smart-Equipped Apps
Implementing Your Business Idea

Contemplating and deep-diving into your app idea and objective behind, we do not just develop an app, we weave a strategic innovation underpinning your enterprise goals with long-lasting effect. Our team has practical exposure and competence to build lead-generating apps while satisfying your core revenue model.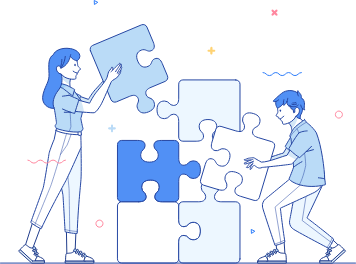 Expert Development Team
Addressing your functional need, market scope, and engaging model, our consultants evince the best-suited app platform and technology adoption in order to meet your anticipated organizational objectives.

Delivering Futuristic Solution
Infoxen is structured to deliver a comprehensive mobile app solution equipped with standard coding practices, intuitive & interactive interface, rich end-user functionality, and code with future reusability.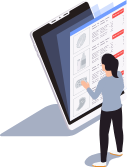 Affordable & Timely Delivery
Leveraging the true potential & adhering to the strict deadlines, we develop bonzer quality and customized apps at affordable costs demonstrating your business idea and revealing your objectives behind.
Willing To Convert Your Idea Into Reality! Leave Your Words Here.
A healthy conversation can reveal business values & futuristic goals. Combining our expertise and your vision can truly make a difference. So, let's connect, share, and collaborate in various flexible ways.
Your input is our appreciation and navigating you in the right direction is our responsibility.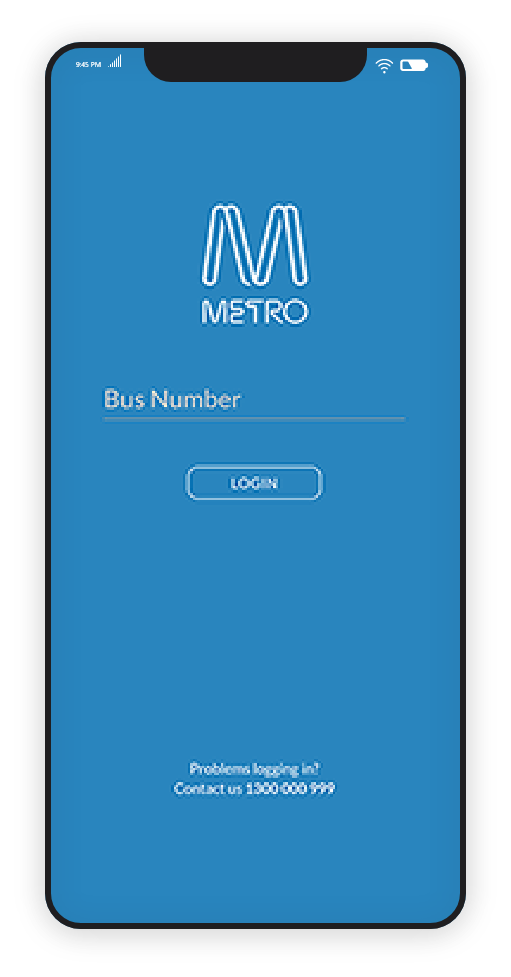 Encouraging Enterprises To Drive Smarter With Our Mobility Solutions
We are focused on building the user-engaging, right-navigated, rich-featured apps helping enterprises to streamline their customers and enrich their customer engagement that ultimately affects their business growth.
Native App
Development
Infoxen's experts deploy sturdy and substantial native apps integrated with intuitive interfaces and abundant functionality to be seamlessly run on native platforms. Our techno-functional consultants and coding maniacs work together to craft an amazing native experience to our clients impacting their entire working model, organizational structure, and eventually, the maximized returns as anticipated.
Hybrid App
Development
To ensure running your app on cross devices i.e. on both the Android and iOS platforms, we design classy Hybrid apps exhibiting the flexibility to run across platforms and devices. We deploy an app that uses a single code and runs everywhere with smoother navigation as we listen & contemplate your application exigency in an in-depth manner to render accordingly.
Hire App Experts!
Hire mobile app developers with top-notch expertise & yearly proficiency.

+1-408-878-6816

ask@infoxen.com

Follow US
Hire us
FAQ
Mysteries Solved
Let's Conclude More
Willing to grab more information?
These FAQs can help you to make a worthwhile decision to move ahead!

How much does it cost to build a mobile app?
Incumbent on your distinct requirement, your mobile app costs may vary. Obviously, every business pertains to different industries and contexts and when it comes to developing a mobile app, you may require different platforms, tools & features extension; for instance, AI &
Chatbot Development
integration, etc. and your budget is made accordingly.
To know more, you can seamlessly avail of a free consultation from any Artificial Intelligence Mobile app development company like Infoxen. Our mailing address is ask@infoxen.com
Why is mobile app development important?
With the increasing technological advancement and adoption of smartphones & its usage, brands cannot survive without a mobile app. Also, if your competitors are concluding mobile apps to sell their products & services, how can you stay behind.

So, adopting mobile app development services has become a crucial need today to attract and engage customers who make buying activities using mobile devices comparatively. An enterprise app customized as per your unique needs helps businesses to engage and drive a more targeted customer base which in turn to drive efficiency with elevated results

What are the steps in developing an app?
An app development process goes through various rigorous steps. Also, the development phases may vary as per the distinct app development requirement. But yes, every app goes through the common initial development steps such as:


Market research & analysis


Setting up a quick blueprint of the app


Planning for app's backend process


Initiating an early prototype


Start developing a final app


Performing Testing


Planning To deployment


Final delivery of the app


What is the best way to develop mobile apps?
Mobile apps are developed in various ways. You can choose as per your specific and targeted audience for instance, if your audience is found on particular mobile devices, then you should go with
Native App Development
. If your audience is utilizing both the Android and iOS platforms, then your requirement reaches to siphon cross-platform development apps. So, it can be decided based on your business nature and targeted audience. To know more or to hire mobile app developers, contact our consulting representative to avail of the exact idea for your app along with pricing structure and more.
Should I build an app or a mobile website?
Depending on your core requirement, market outreach, and customer exposure, your requirement may generate either to develop an app or mobile website and sometimes you have to adopt both the app and mobile website development. Obviously, if your customer base is not limited to any particular platform, then how can you restrict them by offering a single platform.

As a startup, you can start with any of the app or mobile website but later it would be good if you carry out your operational practices by giving your customers a vast exposure to your products and services in the form of an app, mobile website, and other. Rest you can always leverage free consultation at our mobile app development company. You can connect with us at ask@infoxen.com

Toward Tech Stories
Appreciate a range of tech stories demonstrating our innovations, solutions on emerging technologies, tech events, and more.