About The
Technology
Infoxen is a steadily enlarging NodeJS development company incorporating a team of technocrats and quality assurance experts that deploy powerful real-time mobile applications, and web solutions supporting & streamlining your end-to-end operational processes. Leveraging NodeJS expertise and years of caliber in developing industrial solutions, our NodeJs developers develop efficient, scalable, and real-time websites, web applications, networking platforms, and backend APIs as per your distinct exigency to drive innovative outcomes along with augmented profitability.

We contemplate our client requisitions, their business bustles, and working patterns to introduce a solution addressing their specific or root necessities. Our NodeJS development services are highly equipped with the latest NodeJS innovations and coding standards to develop and deliver the bespoke solutions for the startups to SMB's to Large scale enterprises. Exhibiting your core business context and perceiving your in-depth requirement, we build & render sophisticated and rich-navigational applications impacting your revenue model and scalable growth.

As we are embedded with industrial expertise and hence, we leverage modern coding standards, adequate validations, and quality assurance imbibed with agile methodology to ensure project success. Our NodeJS developers design and render highly personalized solutions matching your specific business context and impacting your global productive-growth and scalability. Moreover, we strive hard to ensure timely delivery as we reckon your workflow and your business objectives incumbent on our final delivery you anticipate.



NodeJS Custom Development Leveraging the years of expertise and investing our hard-core efforts, we design & develop stunning websites, web apps, mobile apps emphasizing more on high-end UI and UX design. Moreover, we build sturdy plugins to extend your web & app outreach to drive sustainable results equipped with desired monetary benefits.

NodeJS Enterprise Development Cognizing the unique needs of modern enterprises, we can propound the best possible inputs to be implemented to refine and surpass your internal processes through our NodeJS solution. Our NodeJS experts work toward boosting your core values and extending your global market outreach to ensure outmatch productivity ahead.

NodeJS API Development With our strong grasp in a multitude of technologies, we perform robust and strapping API development to connect your internal or external applications to seamlessly work together. Combining our NodeJS expertise with MongoDB database, we develop powerful APIs and integrate the same with your web applications.
NodeJS Migration & Support Considering how your data is vital for your business, we help companies to seamlessly migrate their entire database to the NodeJS framework. We perform adequate testing & quality analysis to ensure flawless data migration without affecting or interrupting your current operational processes.
Services
Custom Web & Apps Development
Seamless API Development & Integration
Real-Time Data Streaming Enterprise Solution
Complete E-commerce Solution With NodeJS
Secure Data Migration & Reliable Support
Industries We Cater
Rendering a bonzer solution for each industry can be a worthwhile deal. We deploy solutions fulfilling the separate industrial needs.
Peep Into Our Past Deliveries
Have a look at our challenging works we performed and how it helped our clients to transform their business model.
View All
Willing To Convert Your Idea Into Reality! Leave Your Words Here.
A healthy conversation can reveal business values & futuristic goals. Combining our expertise and your vision can truly make a difference. So, let's connect, share, and collaborate in various flexible ways.
Your input is our appreciation and navigating you in the right direction is our responsibility.
Hire Us
Remould Your Business Structure With Our Flexible Hiring Options
Something Mesmerizing Solution?

+1-408-878-6816

ask@infoxen.com

Follow US
Hire us
Staff Augmentation Or Consulting Services

What Is Better?
Staff Augmentation
Infoxen bridges the gap between the dedicated resources and organizations seeking for a dedicated pool of experts to work on a specific project requirement basis. Enterprises can avail our expert resources at cost-effective rates as per their flexibility to initiate working on their project
Preventive
Options
Personalized
Approach
Product
Expertise
Professionals
Proactive
Advice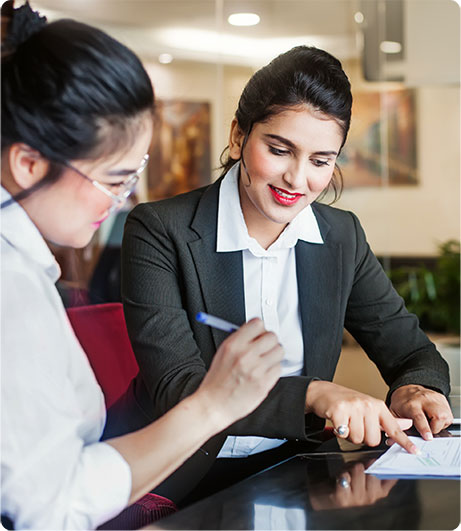 Consulting Services
Our consulting services are designed to conclude domain experts in your existing team to carry out your long-term projects or business deals. We can equip enterprises with certified professionals & industry experts to fulfill their staffing needs contemplating their unique business requirements.
Cost
Effectiveness
Flexibility
Control
Lower
Risk
Counter Acting
Attrition
FAQ
Mysteries Solved
Let's Conclude More
Willing to grab more information?
These FAQs can help you to make a worthwhile decision to move ahead!
Will the hired NodeJS web app developer work dedicatedly for my project?
Yes, we have a dedicated and passionate team of NodeJS developers who demonstrate their full dedication while working on your project. Afterward hiring NodeJS development services, you can even communicate and guide developers and can avail regular updates allied to your project status.

So far, our developers have delivered a vast number of successful projects with optimum client reviews. So, if you are willing to hire NodeJS Developer, we can be a proven choice to outsource your project. For further information, you can simply leave your project requirement at ask@infoxen.com

How secure will be my NodeJS project?
As we make use of adequate validations and quality assurance throughout the project development cycle. Moreover, we do not stay incumbent on final testing and deployment. To ensure quality and security assured code, we apply unit testing from UI design to development to deployment.

Apart from this, we also adhere to the NDA policy whereby we do not disclose anything related to your project with any third party at cost. During final delivery, we ensure your code is your property and your copyright. To know how we secure your code just mail us at ask@infoxen.com
How do I communicate & give instructions to my hired node developer?
Once you hire Node developers from us, you can seamlessly communicate leveraging professional communication networks such as skype, voice calling, internet calling etc., As we work applying the agile methodology, we enable our clients to instruct and ask programmers as per their customized requirement.

Is there a project manager to supervise the NodeJS development team?
At Infoxen, we have a number of NodeJS developers who are supervised by team lead and project manager. Hence, you need not worry about your project development; your project is designed, developed, tested, and deployed under the supervision of NodeJS team lead and project manager. To talk more about this, just write to us, one of our techno-functional consultants will connect you shortly.

Do you work on an hourly basis? How much should you charge per hour?
Yes, when it comes to hiring our NodeJS development company, we charge on an hourly basis. Our usual development cost is $20 onwards and depending on your customized development and integration, it gets increased.