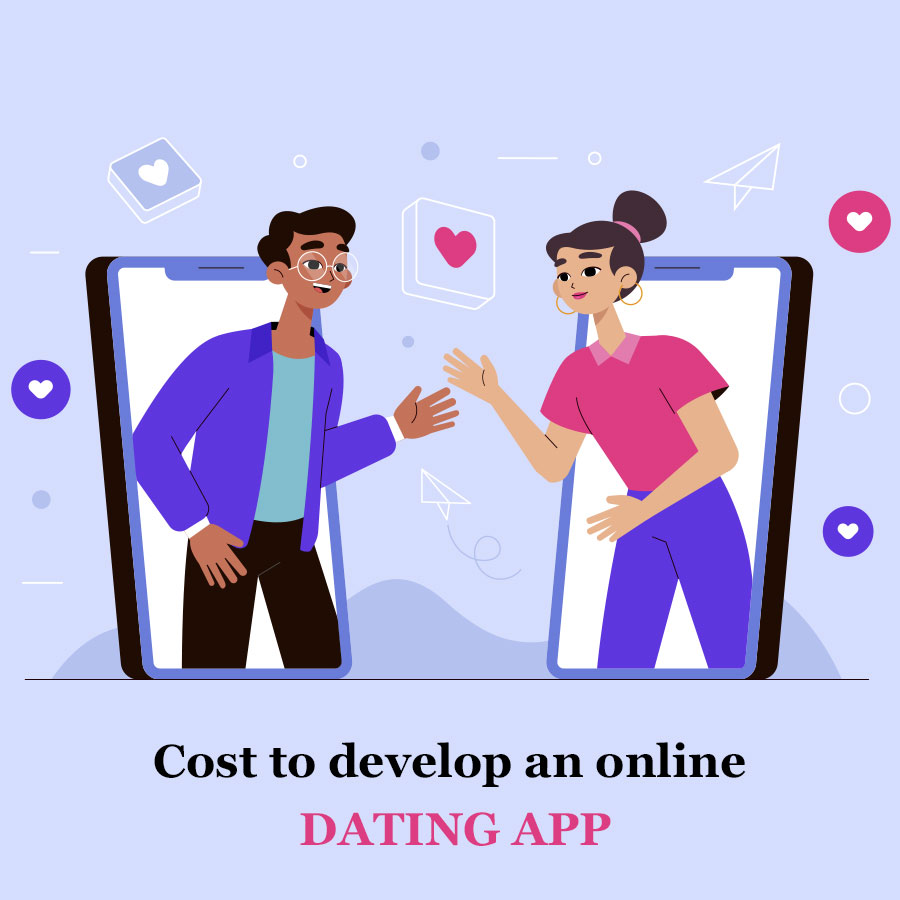 Notice
: Undefined variable: post_id in
/home/infoxen.com/wp-content/themes/infoxen/single.php
on line
231
Mobile App Development
How Much Does It Cost To Develop An Online Dating App Like Tinder
In recent years, modern technologies have simplified human life in various terms wherein it also impacted interpersonal relationships via dating apps like Tinder. More and more people are going online and leveraging the uplifting trend of online dating. Thereby, dating apps, websites, and chatbots are becoming popular and steadily sought-after deals for every age of singles willing to date someone or planning to get mingled.
These days online dating apps are in full bloom in the US and other worldwide locations to find the real match. Business minds are also coming ahead and planning to penetrate the market by developing and launching a dating app similar to Tinder.
As per emarketer, in the year 2016, merely one-sixth growth could be seen for dating apps across the globe but in the year 2019, it could acquire success in gaining the 18.4% growth. Now, by the end of 2020, it is being expected that online dating users volume may reach up to 26.6 million.
To develop an online dating app like Tinder, various factors come across. For instance, sleek interface, user-tempting features, and of-course the development budget. So, if you are willing to turn your dating app idea into reality, you need to know end-to-end things to contribute toward dating app success.
Before revealing the final app development cost for an online dating app like Tinder, let's perceive and analyze the core factors that you should know to make an improved decision while hiring a mobile app development company for your dating platform like Tinder.
What is Tinder?
Tinder is an online dating platform that allows every age group of singles to find a match and get connected to start dating. This app offers an amazing opportunity to chat and find the perfect partner to fix a date with. It's easy to use this app as you can simply sign-up to Tinder using the Facebook account or by flexibly inputting your contact number.
Must-Have Features For A Dating App Like Tinder
An online dating app needs to embrace two modules: one is for user perspective and the second one is for the admin perspective. So, let's have a look at:
User Module
Easy Login
In today's fast-paced world, there must be an easy user-login process. The tinder-like app enables users to login using their Gmail account or phone number. They do not require to go through the sign-up process from the very initial stage. They can update their personal details in later stages once they ensure their penetration in the dating world.
User Profile
An app like Tinder should have space for a user profile feature wherein users can update their personal information along with their Photo and all. So, it's a must-have feature whereby they can showcase their interests that help people to find their real-mate.

Location
The location-enabled feature is required to suggest the nearest matching profiles to the users. Tinder app imbibes this feature wherein it uses the devices' location and allows the users to find their partners in their local area.

Swipe
Swipe is the quick and sturdy feature of a Tinder-like dating app that offers a simple way to accept and reject the people in no time. Using this feature, users can either swipe left to reject the individuals or swipe right to like the individuals.
Find Matches
Tinder includes this feature to help users to find individuals with similar interests and likings. For instance, a user mentions their interest in sports, Tinder-like dating app considers all these facts while suggesting the best matches to the user.

Chat
To initiate communication with the matched person, a dating app like Tinder should work on chat facilitation whereby users can initiate chat, exchange information, and start dating the individual they are willing with.
Browse Profile
Checking the profile using names and photos should be imbibed by an online dating app. Leveraging this functionality, users can start browsing the profiles and get connected with their matched profile.
Push Notifications
Like other apps, online dating apps should be embedded with push notifications and object recognitions so as the users can be notified about new matches, get messages, likes, super likes, and more. Leveraging these push notifications, users can be vigilant about instantly.

Settings
Another common feature that should be integrated into the app is settings whereby users can seamlessly adjust their profile settings. For instance, they can enable and disable notifications. 
Admin Module
An online dating app like Tinder should develop an admin module to ensure a streamlined and effective backend process. A dashboard with instinct access and one-click efficiency can help the app administrators to manage their end-to-end app practices and ensure an amusing experience to the users.
Monetization Strategy Of Dating Apps
When it comes to the monetization part, online dating apps like Tinder and others follow similar strategies to effectively acquire profitability. So, let's see what all monetization ways can be imbibed to drive an effective approach.

Subscription-Based Model
Initially, for the very first time users, most of the online dating apps provide trial access and once the trial period gets over, users have to opt for subscription plans to continue the amusing usage of the app. This is the basic way to monetize your app.
An online dating app like Tinder offers three different plans to their users: Tinder Plus, Tinder Gold, and Tinder Platinum. Usually, it charges $10 as a monthly plan for the users below the age of 30 and $20 for the users above 30-years. So, you can decide what subscription strategy you adopt to drive effective monetization from your dating app.
Ads Strategy
To earn money, you can allow third parties to place their ads on your app. As online dating apps are in huge demand these days, advertisers tend to invest more money to display their ads on such platforms. An online dating platform like Tinder charges thousands of dollars to place ads on their app.
In-app Purchase
To uplift the users' experience, you can provide additional paid features such as emojis, icons, and more. Users tend to buy such features to uplift their dating experience. These pre-built features can merely be accessed after paying the relevant amount.
Cost To Develop A Dating App Like Tinder
After considering the market value, must-have features, and monetization strategy for a dating app like Tinder, It's time to reveal the final app development cost. Initially, your actual cost cannot be decided until you share your project complexity and different sorts of features, integrations, payment methods, user facilitation, selection of technology stack, and more.
If you ask for a rough estimate, a dating app development cost may reach around $40k to $50k. Again, it's a rough estimate, the actual cost can be disclosed after sharing the actual project requirements. Several factors come across that can impact your app development cost. 
To know more about this, you can always connect with a cutting edge mobile app development company with a yearly experience development team who have deep domain exposure and industry proficiency to craft and deploy a personalized and rich integrated online dating app for your business.
---
Summing Up!
Now, you have acquired a complete understanding of an online dating app like Tinder, what sort of features are required to imbibe, earning strategies, user adoption, market adaptability, etc. So, plan and figure out your requirements and then avail of the worthy consultation from a prominent mobile app development company like Infoxen.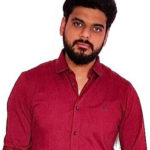 ABOUT AUTHOR

Deprecated: get_author_name is deprecated since version 2.8.0! Use get_the_author_meta('display_name') instead. in /home/infoxen.com/wp-includes/functions.php on line 4779
Parakh Goel
Parakh Goel is a Founder & CEO at Infoxen, attuned in making the high-yielding business decisions and managing the overall corporate operations. Apart from acting as the main point of communication within the team, he finds his muse in writing copies or blogs based on prevailing web-dominating technologies, IT solutions relatable to pain-points of enterprises.