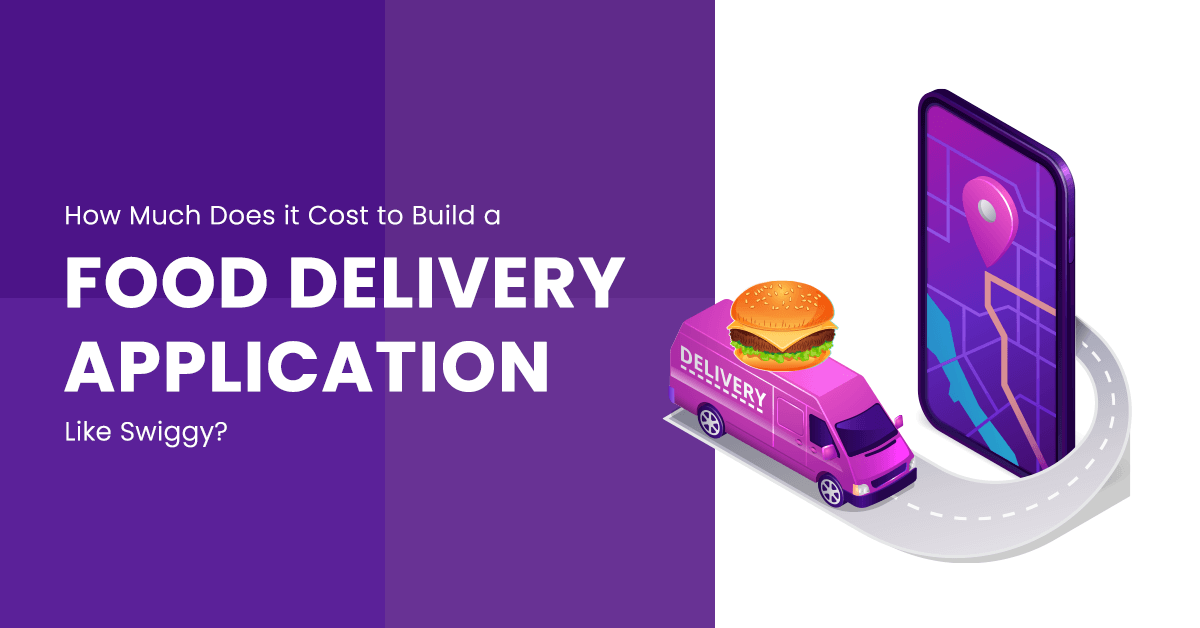 Notice
: Undefined variable: post_id in
/home/infoxen.com/wp-content/themes/infoxen/single.php
on line
231
Mobile App Development
How Much Does it Cost to Build a Food Delivery app like Swiggy?
Among the multiple fastest-growing businesses, the on-demand food delivery business in the hospitality industry is expanding rapidly. The convenience of ordering food online from anywhere at any time has become an addiction to 21st-century consumers. According to a survey, restaurants linked with online food delivery mobile apps earn 47% extra profit as compared to non-linked restaurants.
Therefore, more and more corporations are planning to enter this market so that they can earn higher revenue. But for that, they need to provide more convenience and flexibility to consumers, which is currently offered by apps like Swiggy and Zomato. This blog tells about the cost of developing these types of apps.
According to Livemint, Swiggy has become the first on-demand food delivery mobile app that has been able to meet user expectations in every way possible by offering top quality features. So, if you want to come up with an idea of building an on-demand food delivery app, then you should know about the costs involved in developing an app like Swiggy. Well, here is your go-to guide.
Choose your Food Delivery Business Model
Before entering into this market, it's necessary to understand the online food delivery business model. Generally, there are two business models that you can opt for:
Aggregator Business Model
This model provides restaurants or vendors with a platform where they can list down their products/services to sell. In this type of model, the restaurants become the partner of the firm, which allows users' to log in, view food items, and order food. But, the delivery of the items is handled by the restaurant, not by the mobile app.
Food Delivery System with Logistic Delivery Services
In this type of model, complete logistic support is provided by the firm to restaurant partners so that small startups, food joints, restaurants, and storefronts can manage their operations efficiently. It is an excellent choice for restaurants that cannot afford the expenses of logistics operations. Swiggy is the leading example of this model.
Swiggy Business Revenue Model
Swiggy works on two business revenue models –
The major part of its revenue comes from restaurants' commissions for featuring them on their app and providing quick delivery of their items.
The second part of the revenue is earned from customers, as it charges delivery fees and restaurant charges for ordering food too far from their location or below a certain threshold.
Costs Involved in Developing Swiggy Clone
The app development cost like Swiggy that serves a dual purpose – restaurant search as well as on-demand food delivery depends on the features and functionalities that it offers to customers. So, let's get a cost estimation of developing a mobile app that provides similar features to Swiggy.
The features in on-demand food delivery mobile apps are divided into three categories – Customer perspective, Restaurant perspective, and Admin perspective.
Customer Perspective
Profile Management – 
Allows customers to enter their details, such as name, address, phone number, email ID, etc.
Search by Location – 
Allows users to search for restaurants and food stores based on their current location or saved addresses
Selecting your Cuisine – 
Helps customers discover restaurants based on their favorite cuisine
Exclusive Offers – 
Provides customers with coupon codes given by restaurants to get additional discount on their order
Review – 
Helps users' analyze the ratings of the restaurants before placing an order
Secure Payment Options – 
Give users multiple ways to make the order payment, such as online secure payment gateways like Google Pay, Debit/Credit Card, PayPal, Payment Wallets, and Cash on Delivery
In-app Chat Option –
Allow customers to interact with the support team for any queries related to their order, refund, etc.
Restaurant Perspective
Instant Notification on Order – 
Allow restaurant owners to receive push notifications when a customer places an order on the app
Assigning Order to Delivery Guy – 
Allow vendors to assign the orders to the food delivery guy while allowing customers to track their entire delivery process
Order History – 
Give restaurant owners the authority to track their daily, weekly, and monthly orders so that they can analyze their business profits easily
Order Reports – 
Provide vendors with accurate reports on new orders, placed orders, and delivered orders to manage their finance better
Admin Panel
Dashboard – 
Help admins to view the total number of orders, total sales, earned commission and daily turnover
Category Management – 
Allow admins to manage item categories based on keywords, status, item descriptions, etc. It even helps in updating the categories like adding or removing any category from the app
Managing Restaurants, Offers, Customers, and Drivers – 
Allow admins to add new restaurants, update their location, food menus, additional offers for customers. Admins can also add, manage or reassign a delivery guy for any order
It's hard to determine exact costs for developing an app like Swiggy, rest depends on the features you want in an app. Also, it depends on the platforms on which you want to launch the app, such as Android, or iOS. If you wish to launch it on every platform, then the cost of development will vary accordingly. When it comes to availing mobile app development services for the Swiggy-like app from Infoxen, it can cost you $20 to $25 per hour.
Even after developing a similar mobile app like Swiggy, it's not that easy to get customer attention; you will have to market it on a large-scale while providing additional benefits to attract customers and stay with your mobile application.
---
Conclusion
Developing an on-demand food delivery app like Swiggy is not that simple, especially for start-ups and individuals. To achieve similar results, you either need to hire indian mobile app developers who are well-versed with both the hybrid and native technology or you can hire a mobile app development company like Infoxen that can provide you with the desired output. We hope you get a nearby estimation of building a food delivery app like Swiggy with the above blog.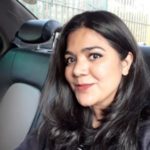 ABOUT AUTHOR

Deprecated: get_author_name is deprecated since version 2.8.0! Use get_the_author_meta('display_name') instead. in /home/infoxen.com/wp-includes/functions.php on line 4779
Poonam Singh
Poonam Singh as a Senior Technical Content Writer at Infoxen vouches on simplifying technical complexities of enterprises by curating crisp, technically sound & ready-to-implement software solutions in the form of well-researched writeups. She treasures her idle time by keeping herself well read about dominant web technologies & their implementation.