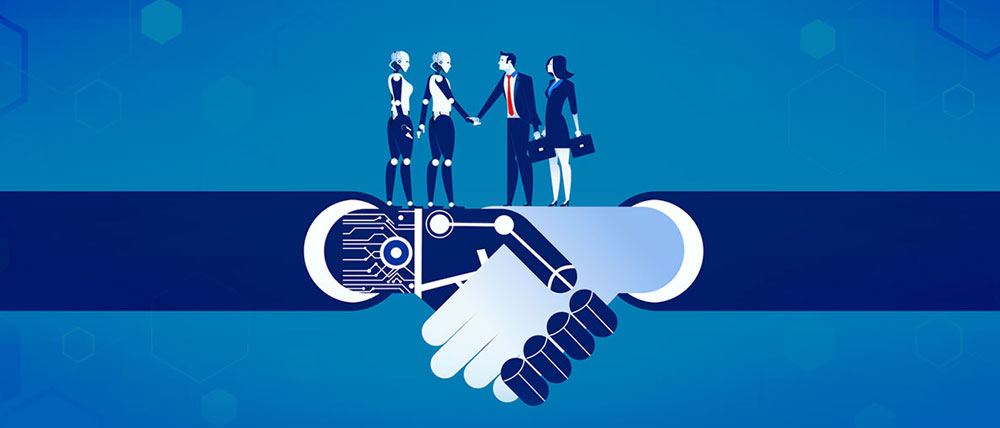 Notice
: Undefined variable: post_id in
/home/infoxen.com/wp-content/themes/infoxen/single.php
on line
231
AI & Machine Learning
How AI Chatbots Deliver Redefined Customer Experiences (CX)
For any brand, its customers are pivotal, especially in a competitive time like today where customers have tons of other options to cushion their needs. To meet this competitiveness, AI-driven chatbot development solutions had to brace up to deal with the approaching customer's inquisitiveness, queries, and interactions from the enterprise end-point.
Blend of Artificial Intelligence in chatbots or virtual assistants brought two good things, first, they made the business's communication model automated and second, they seasoned the enterprises with the compact solutions that were directly proportional to the enhanced customer experiences.
The following post will skim through the focal points explaining how these new-age, AI-assisted & automation-driven virtual assistants can ultimately add to the enhanced customer experience. Before that let's hover over the overview of these bots to get their basic idea first.
So, What are Chatbots and why they are a big deal in the Virtual Landscape?
Chatbot, as the name suggests, is the programmed software powered by AI i.e. artificial intelligence and rules – to bring in effect a real interaction with the end-user in a format of chat interface, on behalf of bespoke businesses. In crisp words, they are two-way conversational agents that communicate with the viewers either via auditory or textual methods.
Most extreme bots commonly use the mix of AI (artificial intelligence), advanced machine learning, and NLP (natural language processing) while there are the simpler ones that scan the input (entered by the user) and pull out the response or reply related to that keyword or word pattern, inserted in their database by programmers.
These AI bots apart from serving as a Virtual Agent do following cognitive tasks as well:
Language recognition & translation
Content moderation
Speaker recognition
Computer vision
Speech to text
Text analytics
Ever found out which was the first-ever Chatbot?
A chatbot is not a recent times concept but rather dates back to the time of the 1950s, although it was these last couple of years when it got high recognition & gained wide adoption. Businesses are strategically focusing on chatbot development these days in the area of customer service & information acquisition to explore more of their customer's requirements.
Eliza was the first-ever smart virtual assistant that was the early NLP computer, created by Joseph Weizenbaum between the timeline 1964-1966. It was a clever bot, made people believe that it's a real human. The bot was programmed with keyword-specific phrases and pre-programmed responses. Also, It was the first-ever bot that attempted the Turing test (a test that is taken to check the machine's ability to have intelligent behavior equivalent to humans).
Common types of Chatbots we have in existence today!
Menu-based chatbots: These bots are devised to help with the "knowledge-based" tasks from the company's end-points. They have the multi-turn capability & contextual awareness. They help with the FAQ type queries that the audience has. They offer more of a menu or selection-based buttons to help with the specific queries of the users.
Contextual chatbots: They are the machine learning & artificial intelligence-led bots that proffer more of conversational answers to the end-users – remember past conversations & the activity of the users to give them more fulfilling responses.
Keyword-recognition based chatbots: They act on studying the keyword inserted by the users and generate the response or reply relating to that keyword.
However, these days, the bots we have today are of Hybrid-nature – that means both mixes of menu-based & the keyword-recognition based ones. So that if the keyword-based feature fails to give accurate responses, the people still have a choice to select their desired option from the menu-based buttons.
How does Chatbot Development help with Customer Experience?
We are over that traditional time where an executive was necessary to sit behind the telephone lines or the hardware components – as a business representative to resolve customer queries via calls & emails. The task was tiring as they had to respond to repetitive concerns of customers, had to dictate the same thing again and again and even bear out the voices of agitated customers.
These chatbot services have eliminated the need to have these agents behind the system physically and have simply transformed the customer experience on a larger level. Want to know how? Let's understand how these virtual assistants help to redefine the customer experience.
Gives any brand a representative or human face: Any brand or enterprise needs to have a humanizing factor involved while conveying its business offerings to the end-users. Posting videos and images company's behind the scenes is a part of the humanizing factor that businesses focus on.

But having these bots or virtual assistants that represent the brand will help the audience to relate with it and make it easier for them to interact with the business on a personal level. These assistants act as a brand face or maybe a mascot to business – which ultimately leads to enhanced customer experience. Oh, so Alexa is the brand face to Google!


You serve them with the fastest answers: Customers these days are prone to the fastest answers, if they find answers to be time-taking, they will move to other competitors. In today's era, these bots have made round the clock online shopping & interconnectivity at any hour quite feasible, as they are quick to respond & have accurate answers to each user's query. Having a bot 24*7 is a definite thing – to keep the bounce rates at minimum & customer experience at maximum.


Accurate information is what the audience wants: Accuracy is one thing that's most important while dealing with customers' queries, as rendering the wrong or corrupt information will put the business image on stake & might move the customers toward better opportunities. A human representative with redundant tasks & queries might feel devastated & end up making mistakes & errors while handling customer support, and this might put the business image at stake.

By implementing these bots over web & mobile apps, you eliminate the odds of these small to extreme mistakes as these bots are prepared with the right inputs & tools. They work parallelly to machine learning & artificial intelligence which helps in delivering the most accurate answers like a human would – no matter the situation is real-time or unexpected. All these strengthen the user's belief in such a brand.


It gets easy to cater to targeted users: A customized web page or app is not enough to drive customers, there have to be further approaches that give personal attention to the user's needs, in terms of what they are likely to buy or prefer to have. These bots come as a great agent based on previous customer interactions & treatment to cookies helps them serving with their desired offerings. They are technically & AI-supported – knows how to treat individual demands, personalities or targeted audiences with ease.


Serves with the tone that the audience expects: The audience long for a virtual assistant that serves them on a friendly note and offers more in a tone that looks like you are catching up with a friend, not some geeky-robot. Today's bots are advanced & intelligent enough to render the tone or intonation that users demand.
We have been seeing a lot of bots these days offering funny, witty or relatable content to the user. Just like a friend, they can easily identify the user's anger, joy and all other sorts of emotions & thus interacts as per their mood. Bots will leave the audience with a feeling like they have talked to an old friend who remembers all the nitty-gritty about them.
What else can be done to accelerate the Customer Experience while approaching Chatbot Development Services!
These are the few things one can do to build customer-centric bots while partnering with Chatbot Development Company like Infoxen:
Run a couple of surveys via these bots to capture & prioritize your audience's preferences & expectations.
Extend lots & lots of personalized elements – These elements could be, conversation in the audience's preferred language, suggesting products based on their past scrolling, asking names while interacting with the visitors, direct URL within the chat interface to redirect users to their desired pages.
Instant collab of the chat interface with the on-site physical team members, in case the bot fails to perform & hangs at major points, the on-site team should be accessible to take the user experience in their hands.
Integration of live chat sessions to connect the audience with the superiors or specialists to sort their complex queries.
Things one need to keep in mind while developing these Virtual Assistants via Chatbot Development Services Provider
These are the few things that anyone looking to have their chatbot build via a Chatbot development company must take into deep consideration:
Infusing your bot via NLP (Natural Language Processing) if you want them to be interactive, responsive & intuitive.
Focusing to have a smooth user-experience to make the responses quick & easy.
Feedback or suggestions attribute at the end of the conversation to learn about the customer's experiences.
Preparing the product keeping the target audience in mind.
Give a personality to your bot, to make it more human & bot-next-door, maybe try adding the emojis or pinch of humor to it.
The design of the bot should be well-looked as a boring UI will drive the customers away.
Make sure the bots have proper text-formatting, fonts, high-quality links, high-resolution pictures in each of its reply.
Few qualities a great Virtual Assistant must-have for sure:
Capability to tackle automated reasoning: A basic to advance AI-run bot must be able to solve complex reasoning queries without the support of humans. They should single-handedly be able to infer solutions based on the past or present scenarios.

Must integrate well with an enterprise's internal CRM systems: Must be able to support & integrate well with the ins & outs from the company's CRM. Have the capability to solve & arrange actions & routines such as password change.

Equipped with emotional intelligence: A smart automated bot must be intelligent enough in terms of evaluating human emotions, the ability to access each end-users personality, sentiments, and intonation behind their speech or text – so that more streamlined & personalized content can be served. And if they feel certain viewer's situation is not their cup of tea to hold, they must escalate it to the real-agent instantly.

Must be able to gather data & resources for the company's internal: A smart & automated Chabot must know how to consume the audience and explore the way out to extract the information or data from them that can help enterprises in making their insights more resourceful.

Structured UI/UX components: These bots are all texts, images & widgets driven. These elements within the content should be minimalistic & more structured as highly of these will break the user experience. They should be focused on rendering a hybrid experience of messaging & GUI to end-users.

Accessible to all broad range of audience: These bots must be equally accessible to all the groups of end-users, no matter they are disparate in terms of language or visual or hearing impairments. The bots must-have elements that read aloud & are clear to the understanding of the visual-hearing impaired users.
Get your customized Chatbot built!
Artificial intelligence is majorly shaping the lives of customers & businesses both. From making the way through smartphones to personal assistants, now they have taken the form of chatbots aka virtual assistants – to solve out businesses & consumers perplexities.
For businesses, these bots have built a doorway to interact with the audience and made them familiar with the type of product or service their target audience is longing for. And for customers, they serve as a problem-solver or a representative that they can openly talk to.
Put your tiring search for a professional chatbot services company to an end – as Infoxen Technologies is a software solution-driven IT consultant, digital transformation enabler, extending one of its services as a chatbot development company to help ventures design, develop & deploy high-end & quality-rich bot software in a quick turnaround – to propel more queries & leads.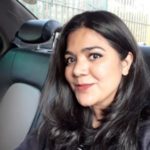 ABOUT AUTHOR

Deprecated: get_author_name is deprecated since version 2.8.0! Use get_the_author_meta('display_name') instead. in /home/infoxen.com/wp-includes/functions.php on line 4779
Poonam Singh
Poonam Singh as a Senior Technical Content Writer at Infoxen vouches on simplifying technical complexities of enterprises by curating crisp, technically sound & ready-to-implement software solutions in the form of well-researched writeups. She treasures her idle time by keeping herself well read about dominant web technologies & their implementation.